About Us
Introduction
Prakash Shikshak Prashikshan Mahavidhyalaya is an instructors preparing establishment which give preparing in showing feild in India. Typically a man who is Graduate is qualified for admission to B.Ed. The target of opening of opening of B.E College is deliververy Strong and Skilled instructors to india.
With the extension of innovation and science in all fields it is the cry of the houre to actually prepare our present and in addition tomorrow's instructors so that the instructive feild moves toward becoming adjusts, refreshed and fortified to faace an acknowledge any new changes and advance.
The termeducation is regularly used to allude to formal instruction. However,the word's more extensive significance covers a scope of experiences,form formal learing to the working of comprehension and learning through everyday encounters. Ultimately,all that we encounter fills in as a type of training.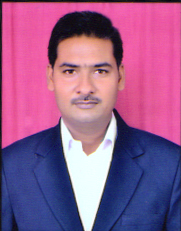 Director Message (SUNIL KUMAR)
Alongwith giving quality - based training and making them mechanically dynamic we are set out to remain with the underestimated and less blessed , to cooperate in looking after our earth its widely varied vegetation and in instructing others in the mindful utilization of its assets . we trust along these lines , to be instruments of compromise , absolve and sympathy . we can't think little of the significance of this mission on the grounds that our extremely presence tomorrow relies on upon it and our ability to counter the negative effect of social patterns a savagery and realism. We have mirrored a kaleidoscope of learning , experience , inventiveness and positive approach of our young personalities through composing and drawing. I trust this exertion of our young personalities will fill in as a venturing stone towards numerous points of reference we need to cover in quest for perfection.